Fire Watch ES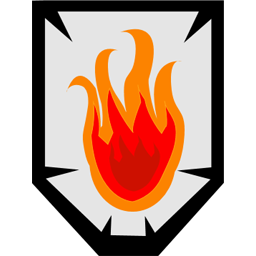 Life safety systems estimator designed by life safety professionals.

Software created to simplify estimates, quotes, and proposals for all types of Life Safety Providers, including Fire Extinguisher Service, Fire Alarm Service, Sprinkler Service, and Life Safety Products.

FireWatch Estimating Software brings consistency and accuracy to the Life Safety Service industry's quoting process.
Automatically populate device counts for Fire Extinguisher Service Proposals, Fire Alarm Service Proposals, and Sprinkler Service Proposals.

Ability to custom tailor your quotes, estimates, and proposals with your company name, logo, colors, and legal text.

Save time and money on the following:


Fire Extinguisher Service Quotes
Fire Alarm Service Quotes
Sprinkler Service Quotes
Life Safety Product Quotes


Input your company's Life Safety Product Lines into Fire Watch ES to create drop down selections for quick Life Safety Estimates, Deficiency Service Estimates and Life Safety Annual Service Estimates.

Easily save, access, and share all Building Reports, DWG's, panel type and other hardware information.




Mac OS X 10.9.5 or Higher

v1.0.0

Windows


Windows 7 SP1 or Higher

v1.0.0
Master Mode: This license allows for full access to all pricing within the Fire Watch ES estimating software for Owners/Sales
Managers/Administrative Managers/Operations Managers.

Master Mode allows access to change pricing on all levels for products and services. The pricing that is selected in the Master Mode can be transferred to the Client Mode Licenses. This allows anyone using the Master Mode License to be in control of all pricing on the Client Mode Licenses.

Master Mode
$24.99

Client Mode: This license allows salespeople to use the Fire Watch ES estimating software within the parameters set forth by the end user of the Master Mode License. The Client Mode will not be able to deviate from the pricing and preferences set forth by the end user of the Master Mode License.
Client Mode
$7.99


Sandy Knoll Software, LLC Support FAQ:
Download/Install/Uninstall Information
Contact Information

Fire Watch ES is specifically designed to complement Life Safety Service Companies that do more than one type of system service. This allows the company to be more productive and to better manage time spent quoting Life Safety Systems. We currently offer the following Life Safety categories in our Firewatch ES software:
Windows & Mac Downloads - Metes and Bounds - Anaglyph Software - Stereogram Software
Copyright 2019 by Sandy Knoll Software, LLC
Terms and Conditions/EULA
Apple, the Apple logo, iPod, and iTunes are trademarks of Apple Inc., registered in the U.S. and other countries. iPhone is a trademark of Apple Inc.
The Windows logo is a registered trademark of Microsoft.