Fire Watch ES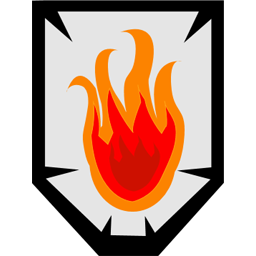 Life safety systems estimator designed by life safety professionals.

Software created to simplify estimates, quotes, and proposals for all types of Life Safety Providers, including Fire Extinguisher Service, Fire Alarm Service, Sprinkler Service, and Life Safety Products.

Fire Watch Estimating Software brings consistency and accuracy to the Life Safety Service industry's quoting process.

Automatically populate device counts for Fire Extinguisher Service Proposals, Fire Alarm Service Proposals, and Fire Sprinkler Service Bid Sheets.

Ability to custom tailor your quotes, estimates, and proposals with your company name, logo, colors, and legal text.

Save time and money on the following:


Fire Extinguisher Service Quotes and Bid Sheets
Fire Alarm Panel Service Quotes
Sprinkler Service Quotes
Hood Service Quotes
Life Safety Product Quotes

Quick Quote Option:

Install Builder


Input your company's Life Safety Product Lines into Fire Watch ES to create drop down selections for quick Life Safety Estimates, Deficiency Service Estimates and Life Safety Annual Service Estimates.

Easily save, access, and share all Building Reports, DWG's, panel type and other hardware information.




Mac OS X 10.9.5 or Higher

v1.4.0

Windows


Windows 7 SP1 or Higher

v1.4.0
Pricing

Or

No purchase is required for the demo version.

Questions? See our contact information in the software's About Box.

Sandy Knoll Software, LLC Support FAQ:
Download/Install/Uninstall Information
Contact Information

The Product Tab allows you to pick from a drop down menu that is created in the master file. You can easily pick from manufacture's list, pick model number and also pick where you are sourcing your product from. From there, you input the quantity you would like on that line item. Discounts can also be applied. This allows you to generate a proposal. This can also be used to generate a Product List that can be a "pick list" or "order list" for your warehouse person to gather appropriate parts or for the manager to order parts from specified vendors.

Here are some product ideas to help make the software work for your business:

Labor

Permits

BFS Charges

Truck Fees

Trip Charges

Fire Alarm Panel Parts/Manufacturer

Engineering Fees

Panel Batteries

Door Holds

Fire Extinguishers New by Manufacturer

Fire Extinguisher Inspection Fee

Standalone Smokes 110/12v

Fire Extinguisher Training

Backflow Inspection

Fire Sprinkler Flat Rate

Fire Extinguisher Dry Chem. Recharge/Hydro

Fire Extinguisher Parts

Fire Extinguisher CO2 Recharge/Hydro

Exit Lights New/Parts

Fire Sprinkler Parts


Fire Alarm Panel Tab - Click to Enlarge


Fire Sprinkler Inspection Proposal - Click to Enlarge

| | |
| --- | --- |
| Hood Tab - Click to Enlarge | Fire Sprinkler Layout Estimator - Click to Enlarge |

Fire Watch ES is specifically designed to complement Life Safety Service Companies that do more than one type of system service. This allows the company to be more productive and to better manage time spent quoting Life Safety Systems. We currently offer the following Life Safety categories in our Fire Watch ES software:

| | | |
| --- | --- | --- |
| | Follow us on Facebook | |


Windows & Mac Downloads - Metes and Bounds - Anaglyph Software - Stereogram Software
Life Safety Service Software
Copyright 2019-2023 by Sandy Knoll Software, LLC
Terms and Conditions/EULA
Apple, the Apple logo, iPod, and iTunes are trademarks of Apple Inc., registered in the U.S. and other countries. iPhone is a trademark of Apple Inc.
The Windows logo is a registered trademark of Microsoft.