Life Safety Service Software
Life Safety Installation Software

Specializing in Fire Extinguisher Service Software, Fire Alarm Service Software, Sprinkler Service Software, Kitchen Hood System Service Software, and Fire/Life Safety Installation and lay out tools.
Click Here for a free trial.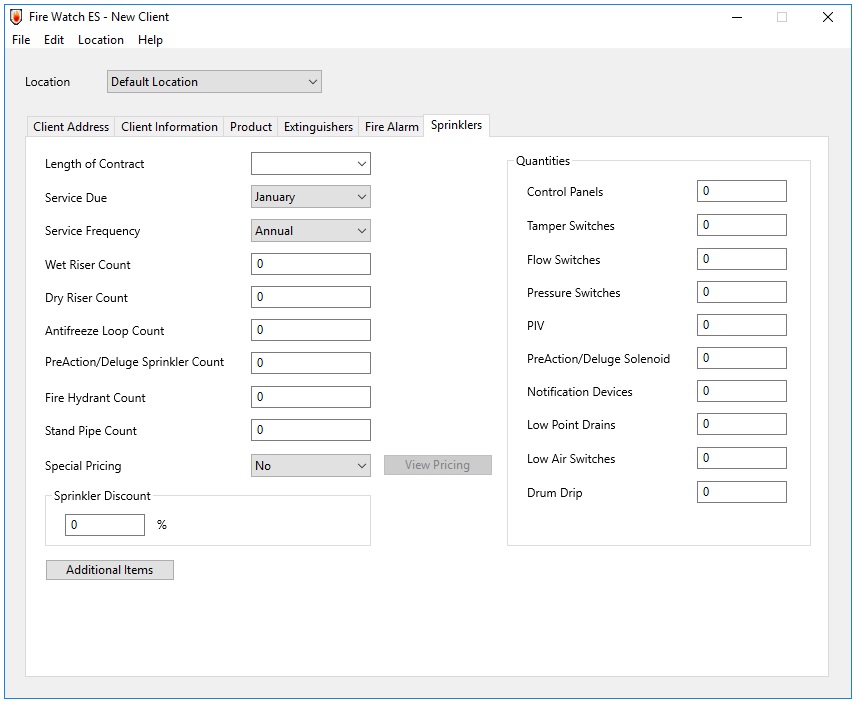 Input your company's Life Safety Product Lines into Fire Watch ES to create drop down selections for quick Life Safety Estimates, Deficiency Service Estimates and Life Safety Annual Service Estimates.
Our Installation software populates via multiplier on input of cost saving you time and money on data entry. Input the installation tab master and reporting master and start running reports today. Make your life safety installation quotes faster and more accurately than ever before.
Training videos save time and company resources to train associates.
All of your information in one place. Easily save, access, and share all Building Reports, DWG's, panel type and other hardware information.
Fire Watch ES is specifically designed to complement Life Safety Service Companies that do more than one type of system service. This allows the company to be more productive and to better manage time spent quoting Life Safety Systems. We currently offer the following Life Safety categories in our Fire Watch ES software:
| | |
| --- | --- |
| | Follow us on Facebook |

Copyright 2019-2020 by Sandy Knoll Software, LLC
Terms and Conditions/EULA
Apple, the Apple logo, iPod, and iTunes are trademarks of Apple Inc., registered in the U.S. and other countries. iPhone is a trademark of Apple Inc.
The Windows logo is a registered trademark of Microsoft.